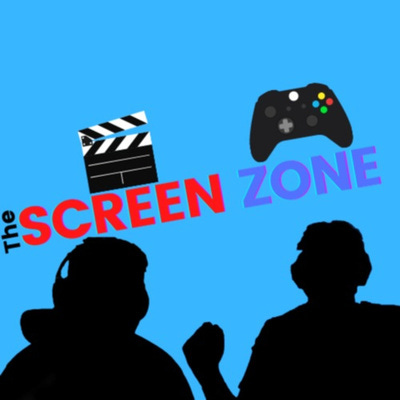 Apr 30, 2022 • 1HR 20M
The Screen Zone Reviews God of War (Episode 24)
The Screen Zone Podcast hosts irregularly timed discussions for movies, TV shows, video games, and all things geek! Head to https://thescreenzone.com for features, reviews, and more!
We discuss God of War (2018) purely because Madhav finally had time to play and finish it. Plus, it's a pretty awesome game!   
God of War PC Port review: https://bit.ly/TSZGoWPC  
Timestamps:  
0:00 - Intro  
04:23 - First impressions (no spoilers)  
10:54 - Story   
49:49 - Jurassic World 2 tangent 
53:51 - Back to the game! 
01:15:07 - Closing thoughts  
✍️ https://thescreenzone.com for more reviews.  
📷 Follow Madhav - https://www.instagram.com/madhavfuckaa/ 
📷 Follow Rahul- https://www.instagram.com/darthrahul 
🐦 Follow Rahul (again) - https://twitter.com/darthrahul 
🐦 Follow us on Twitter for no reason - https://twitter.com/the_screenzone 
🎙️ Our podcast - https://anchor.fm/the-screen-zone-podcast 📷 
Follow us on Instagram! - https://www.instagram.com/thescreenzone/